This is the complete set of the 20 pictures which were published in Volume 3 of the Journal of Fredericksburg History showing the 1888 view and 1997 when scaffolding was around the church for AIM 2000. Currently the pictures reside with the National Park Service.
1. Looking south down Princess Anne St.
2. Behind Courthouse, Caroline St. toward the river
3. Looking east down George St.
4. Looking behind Church toward Caroline
5. Across Market Square and William Street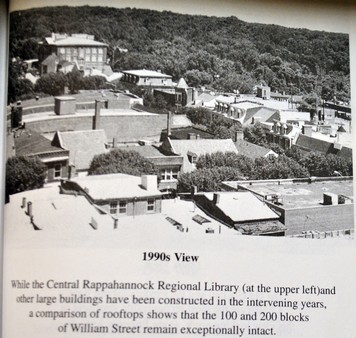 6. Looking Across Princess and across 300 block of William Street
7. Charles and William Streets
8. West view toward the Masonic Cemetery
9. West up George Street
10. Presbyterian and Methodist Churches